Kevin Warner
Kevin Warner grew up in Glen Ellyn, IL and came to Christ at an early age. "God gave me a love for the Word early on in my life. But it wasn't until junior high that I began to put all the pieces together and put my trust in Christ alone for salvation." He was very involved in his church and youth ministry in high school: playing music, leading Bible studies, and even preaching. Late in high school he received a call to full time ministry and went to Valparaiso University to study Theology and Greek.
In college, Kevin met Adrianne at an Evangelical Free Church. Together they lead the junior high ministry at their church. After college, Kevin and Adrianne got married and moved to Colorado where Adrianne became a nurse and Kevin studied at Denver Seminary.
After seminary, Kevin spent six years in Columbia, MO at Compass Evangelical Free Church doing ministry with students, families, parents, men, and preaching.
In May 2015, Kevin became the Adult Ministries Pastor at Lighthouse Community Church. His main responsibilities were to oversee Life Groups, assimilation, men's and women's ministry, discipleship classes, and missions. Then, in June 2016, he also became the Interim Lead Pastor.
Kevin has a heart for missions, discipleship, and the preaching of the Word. He enjoys reading, spending time with his family, gardening, ultimate frisbee, playing music, and the Chicago Bears. Kevin and Adrianne have been married for ten years and have three children: Mitchell, Phoebe, and James.
"My heart is for Lighthouse. I am so excited to see how God will display his faithfulness and mission through our church." – Kevin

Chad Ryan
Pastor of Youth and Family Ministries
Chad Ryan grew up in the Des Moines suburbs and began to own his Christian faith as a preteen. After entering high school, Chad felt God's call on his life to pursue pastoral ministry. In subsequent years, this call was confirmed through various ministry experiences, and affirmed by various mentors, family, and friends. Chad sought to equip himself for this calling by earning a B.A. in Christian Education & Ministry from Wheaton College (IL) and an M.Div. from Gordon-Conwell Theological Seminary. Through his various ministerial and educational experiences, his love for God's Word and God's Church grew. As the Pastor of Youth & Family Ministries at Lighthouse, he longs for students and their families to know and love the God who knows and loves them.
Chad married Chelsea, his high school sweetheart, in 2013. They have two children, Wendy and Hosea.
Chelsea is a hardworking and loving stay-at-home-mom.
Chad enjoys The Beach Boys, biblical languages, playing music, true crime documentaries, spoonerisms, G.K. Chesterton, anagrams, nonsense, and popcorn. He doesn't enjoy cheese.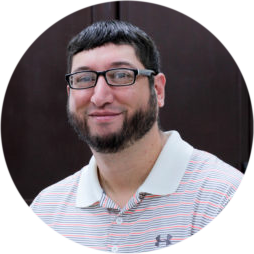 Dennis Fritz
Director of Kids and Family Ministries
Dennis has served as Children's Ministry Director since December 2012. Dennis oversees children from birth to 5th grade. His main responsibilities are to lead, organize, challenge and get children excited about their walk with God and recruit, train, equip leaders/ teachers. Dennis is blessed to have a wonderful wife Amy and three children: Kolby, Karlee and Korben. Dennis enjoys spending time with his family & friends and attending & watching sporting events.
Luis Ubinas
Director of church Administration
Luis has served as the Director of Church Administration here at Lighthouse since June 2014. He oversees and maintains all finances, facility staff, property, office administration, administrative support for Lead Pastor and Technology Oversight.
Luis and his wife Genesis, have four daughters Marleesa, Sophia and twins, Emma and Jenna. Luis is currently enrolled in a Bachelors of Religion where he studies the word of God, which he is very passionate about. He has 3 years of Business school with concentration in business administration. Luis hopes to one day become a teacher of Theology, Biblical studies or executive pastor of a church.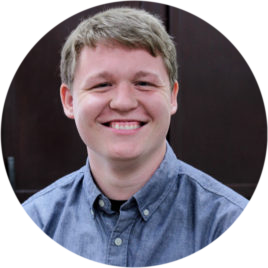 Joshua Rietgraf
Director of Worship Ministries
Joshua has been serving as the Director of Worship Ministries at Lighthouse Community Church since June of 2017. His main job is to lead musical worship on Sunday mornings and to create an environment where people can freely participate in worship. He schedules volunteers for leading on stage and in the tech booth and he plans Sunday morning services. His heart is that those who come would feel that every Sunday morning is an opportunity to engage with God and grow deeper in their walk with the Lord. Joshua enjoys spending time with his wife Shelby, reading, playing board games, going to concerts, hanging out with friends, and listening to music.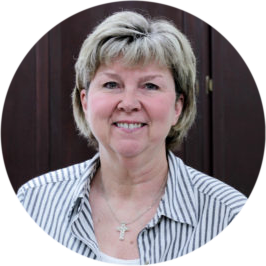 Jeana Smith
Jeana has served as Administrative Assistant since February 2001. She is responsible for administrative support for the pastors and staff and serves as the church receptionist as well. Jeana and her husband Craig have one daughter, Chelsey. In her free time, she enjoys shopping, playing in a Granny Basketball league, watching college sports and her favorite feline, Theodore!