Kevin Warner
Kevin Warner grew up in Glen Ellyn, IL and came to Christ at an early age. "God gave me a love for the Word early on in my life. But it wasn't until junior high that I began to put all the pieces together and put my trust in Christ alone for salvation." He was very involved in his church and youth ministry in high school: playing music, leading Bible studies, and even preaching. Late in high school he received a call to full time ministry and went to Valparaiso University to study Theology and Greek.
In college, Kevin met Adrianne at an Evangelical Free Church. Together they lead the junior high ministry at their church. After college, Kevin and Adrianne got married and moved to Colorado where Adrianne became a nurse and Kevin studied at Denver Seminary.
After seminary, Kevin spent six years in Columbia, MO at Compass Evangelical Free Church doing ministry with students, families, parents, men, and preaching.
In May 2015, Kevin became the Adult Ministries Pastor at Lighthouse Community Church. His main responsibilities were to oversee Life Groups, assimilation, men's and women's ministry, discipleship classes, and missions. Then, in June 2016, he also became the Interim Lead Pastor.
Kevin has a heart for missions, discipleship, and the preaching of the Word. He enjoys reading, spending time with his family, gardening, ultimate frisbee, playing music, and the Chicago Bears. Kevin and Adrianne have been married for twelve years and have three children: Mitchell, Phoebe, and James.
"My heart is for Lighthouse. I am so excited to see how God will display his faithfulness and mission through our church." – Kevin

Dennis Fritz
Director of Kids and Family Ministries
Dennis has served as Children's Ministry Director since December 2012. Dennis oversees children from birth to 5th grade. His main responsibilities are to lead, organize, challenge and get children excited about their walk with God and recruit, train, equip leaders/ teachers. Dennis is blessed to have a wonderful wife Amy and three children: Kolby, Karlee and Korben. Dennis enjoys spending time with his family & friends and attending & watching sporting events.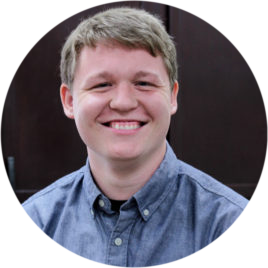 Joshua Rietgraf
Worship & Middle School Ministries
Joshua has been serving as the Director of Worship Ministries at Lighthouse Community Church since June of 2017 and Middle School director since September of 2019. For worship, his main job is to lead musical worship on Sunday mornings and to create an environment where people can freely participate in worship. He schedules volunteers for leading on stage and in the tech booth and he plans Sunday morning services. His heart is that those who come would feel that every Sunday morning is an opportunity to engage with God and grow deeper in their walk with the Lord. For Middle School, Joshua loves helping students to know the Bible and become fully committed Jesus followers. Joshua enjoys spending time with his wife Shelby, reading, board games, going to concerts, hanging out with friends, playing Nintendo, collecting vinyl records, and listening to music.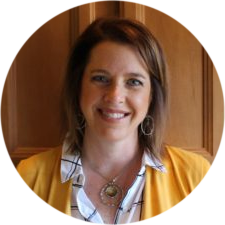 Kathy Casey
Kathy has been our part-time bookkeeper since November 1, 2018. She oversees and maintains all finances, works with staffing and insurance needs and assists in developing and maintaining church wide policies and procedures.
Kathy served as our interim worship director in 2016-2017 until Joshua Rietgraf was hired and has otherwise been a stay at home mom for the past 18 years. She and her husband Kevin have three children: Adam and his wife Chelsea who live in Florida, their daughter Ashley who lives in Chicago and their daughter Anna who is a sophomore at Carlisle High School. In her free time, she enjoys volunteering on the worship team at Lighthouse, is a senior high leader at Lighthouse, is one of our Mops childcare providers, and is involved with the Music Boosters at Carlisle High School.

Jeana Smith
Jeana has served as Administrative Assistant since February 2001. She is responsible for administrative support for the pastors and staff and serves as the church receptionist as well. Jeana and her husband Craig have one daughter, Chelsey. In her free time, she enjoys shopping, playing in a Granny Basketball league, watching college sports and her favorite feline, Theodore!